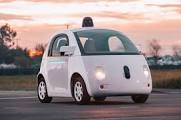 Director of the MIT AgeLab and 2012 NPEA speaker Dr. Joseph Couglin pens two articles giving us a glimpse into the future of autonomous, driverless vehicles.
Will Self-driving Cars Kill Luxury Cars, and Car Ownership Itself?
15 Things You'll Do In Your Driverless Car
You can see Coughlin's 2012 conference presentation, Aging as an Extreme Sport, by logging in to the Members Only section.