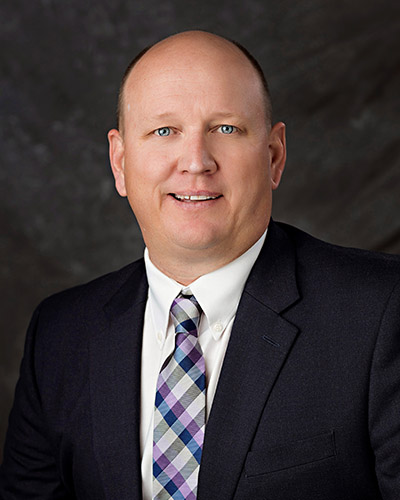 Wow. 2020 has arrived! As I write this, I can't help but look back on my years as a member and president of NPEA and recognize that NPEA is so much more than an organization or a conference. NPEA is all about sharing experiences and learning from one another in order to achieve successes that would be more difficult to attain if we traveled this path on our own. I can't wait to see what we can do as an organization in 2020 and into the future.
Looking Back at 2019
I can honestly say I am still invigorated by the speakers, topics and conversations had at our 2019 annual conference in Naples, Florida. I won't pretend to have the same high energy as Chad Carden (who does!), Lisa Scott, Steve Crescenzo and so many others, but I know I learned a lot from all the great speakers at the conference this year. The challenge is finding ways in my daily routine to apply what I learned. I hope each of you are finding ways to apply what you learned at this year's conference and I encourage you to share with the membership how you may be incorporating new ideas into your systems.
I am also excited to continue the webinar series that launched in 2019. Be sure to let us know if you have a topic to share with the membership. More information on our next webinar is covered later in this newsletter.
Looking Ahead at 2020
As current NPEA President, I work alongside the NPEA Board all year long discussing, strategizing and planning not only the annual conference, but our webinars, our newsletters and other outreach to current, new and past members. I will admit, we have a lot of fun doing it, but it isn't an easy task. Finding speakers and topics for the annual conference that are interesting, entertaining and valuable to you and your organization is one of our primary goals and I feel like this year we are putting together one heck of a great line up. So, please plan to join us in Seattle, Washington on October 17-21! More details on the conference coming your way soon.
Looking Further Down the Road
The pension industry is facing new challenges every day. I know my organization is facing both familiar challenges and new opportunities. I suspect each of you can say the same, but one thing we have in common is the goal to continue to grow and succeed. I am proud of what our NPEA membership has done over the years to support, grow and learn from one another and I look forward to seeing what the years ahead will bring.
I hope all is well with each of you and I look forward to seeing everyone in Seattle!